STOPS DATA CHAOS
Measure, document and share: Thanks to the new PD-C laser range meter, complex measurements on the jobsite turn into an absolute breeze – even if you are measuring in a centuries-old building.

Jesus hovers above it all. A ceiling fresco from 1724, warm colors, framed by signal white stucco. Fourteen meters below, on the ground, everything is grey and full of dust. In December 2012, the floor of the church had caved in. Ever since, the old Dominican Church in Augsburg, Germany, has been closed to the public. Where bulky stone monuments used to stand, a massive metal scaffold reaches up to the ceiling, assembled by Moritz Dietrich and his team from the Hopfenzitz scaffold company. Restorers are busy inspecting 400 square meters of figures, windows, columns and ceilings to work out a restoration budget for the old church.
The steel scaffolding must be positioned with utmost accuracy to provide access to every nook and cranny of the ancient building. The 16th century church is in shambles, which presents a serious challenge. "What used to be a solid floor is full of gaping holes with the crypt underneath," says Moritz Dietrich, Managing Director of Hopfenzitz, a local scaffolding contractor. "Wherever we are placing the scaffold, it rests on different levels." Since there are no ancient construction plans to rely on, the engineer depends on technical support from Hilti: the new PD-C laser range meter. The PD-C laser range meter merges the user interface of a smartphone with the measurement functions of a laser range meter. The user can take high-detail jobsite pictures, capture measurements, draw precise laser measurements onto the picture by touch-screen technology and export data to other devices. Hence, the workers on the jobsite know exactly what to do – and where. "No need for complicated explanations over the phone anymore," says Moritz Dietrich. According to Marco Kerschbauer, Global Project Manager with Hilti, this greatly accelerates the jobsite processes, which was one of the declared objectives of developing the PD-C. He adds: "It has become much more efficient for the customer to capture and save measurement data and connect them to the digital data flow of his in-house systems."
Provided that the restoration and rebuilding schedule will be kept, the Dominican Church will reopen in 2022 allowing visitors to admire the colorful ceiling frescos in a dust-free environment.
MAIN FEATURES OF THE PD-C LASER RANGE METER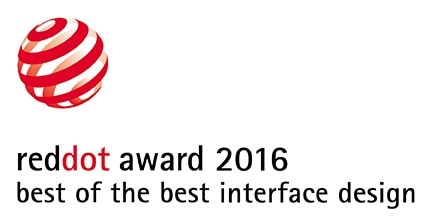 High-resolution touchscreen
Digital target camera
Android-based operating system
Direct and indirect measurement; surface and volume measurement function
Measurement data with comment function
4 GB built-in memory for up to 3000 measurements
Share data via USB or Bluetooth
Export photos with measurement data as image file
The PD-C laser range meter received a Best of the Best award in the Interface Design category of the Red Dot Award's Communication Design 2016 competition for its highly sophisticated interface solution.