ENHANCED USER SAFETY FOR LONG TERM PRODUCTIVITY
Our services to support health and safety in the construction industry
Accidents on construction sites do not just happen, they are caused through different factors. As a matter of fact, two thirds of all accidents happen because of human behavior. Why? The construction industry employs a high percentage of unskilled or untrained labor. Risks can easily be misjudged or simply ignored. It is of great importance that workers are properly and effectively trained.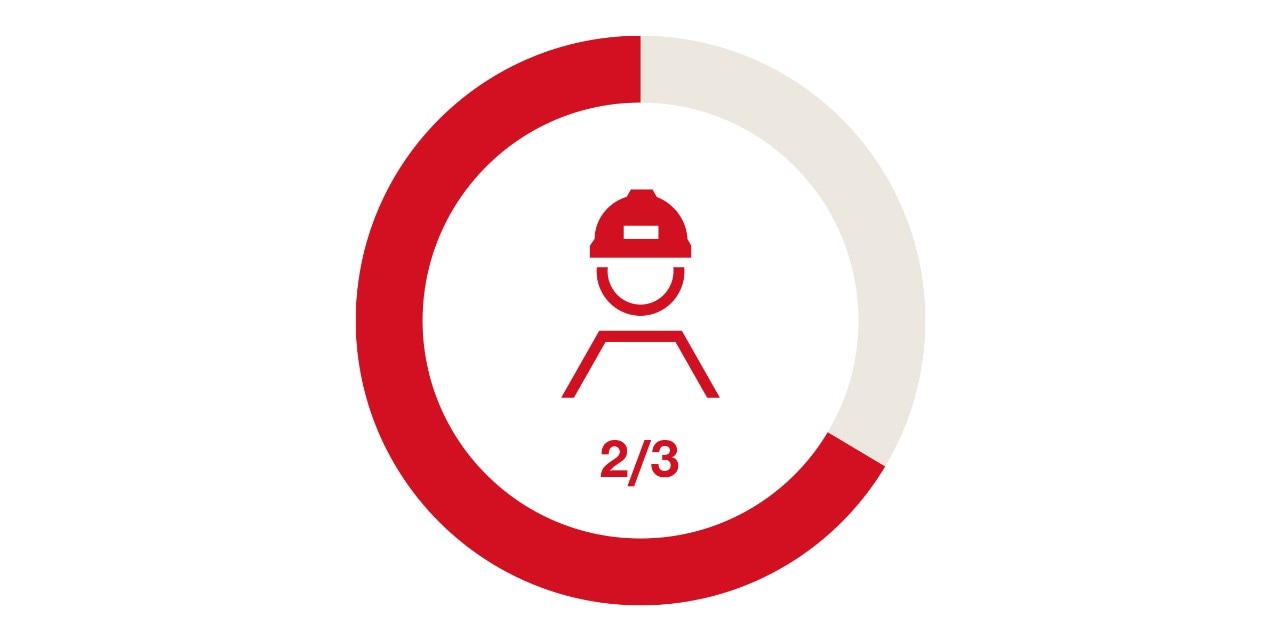 Root cause analysis further shows that accidents can happen because of poorly-maintained or defective hand-held tools. Tools must regularly be checked and repaired to ensure the highest levels of safety and productivity.
Accidents can also be caused by organizational deficiencies in managing health and safety. This can be for example with regards to training, certification and controlling these things.
The work environment plays an additional role in occupational health and safety. Effects such as weather, darkness, or working at heights pose further risks that can result in accidents.
Four factors influencing health and safety on the job-site
Person

Tools

Organization and leadership

Work environment

Health and safety issues
With all this mind, we place a strong focus on supporting the prevention of accidents on the jobsite. Accidents have emotional as well as economic consequences. We want everyone to feel safe and work safely on the jobsite as much as our customers do. Ultimately, a work environment geared towards improved workers' health and safety results in higher productivity and peace of mind for all stakeholders.
HEALTH AND SAFETY HAS BECOME A KEY AREA OF CONCERN FOR OUR CUSTOMERS
"Unskilled labor has a much higher risk for lost-time injuries. We must ensure that people are properly trained and prepared for their jobs."

"Occupational health and safety is crucial to the processes and working climate on our construction sites. For us it is important that our employees feel safe and also work in a safe way."

"We are facing the challenge of an aging workforce, which is not only reducing productivity but also increasing risk."

"Safety standards and procedures are frequently updated. It becomes more and more challenging to stay on top of topics and to have access to fast and reliable information sources."
Our key initiatives relating to health, safety and the environment